Mechanical Transformer Fingertip Spinner
$ 24.95

$ 24.95

Save

$ 10.00
---
---
GREAT

TOY

FOR FIDGET, ANXIETY, QUITTING BAD HABITS 
With the
Mechanical Transformer Fingertip Spinner
you will be able to curb unwanted habits such as nail-biting and smoking. Your boring time will pass away quickly and you will enjoy a good time alone. Instead of fidgeting around with your fingernails you can simply grab the fidget spinner and play with it. Many people have
successfully curbed unwanted habits
using this funny and cool fidget toy. It is c
ompact in size, and easy to carry.
TRANSFORMABLE SHAPES
This Spinning top toys can be changed into different shape robots so that children can change them as they want. It can exercise refined motor skills, hand-eye coordination, rapid reaction skills, and logical thinking skills. They can well promote muscle development And healthy growth. Transformable shapes: robot, lollipop, cellphone mount, butterfly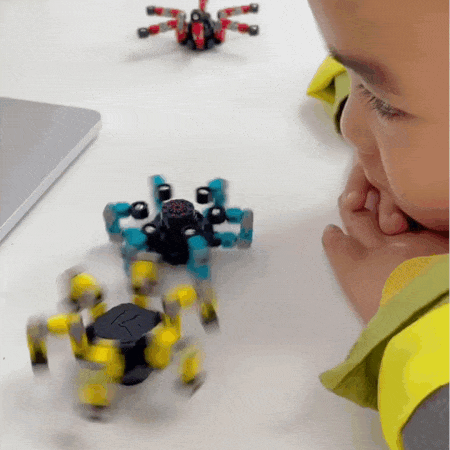 SUITABLE FOR CHILDREN WITH FOCUS, ADHD, AUTISM
 This toy is great for releasing anxiety and nervous energy, relaxing, staying awake, and improving focus. Suitable for children with ADHD, ADD, autism, and other attention disorder issues. Helps your children calm down while killing the boring time.

SAFE & HIGH-QUALITY MATERIAL
The Gyro Transformable Fingertip Anxiety Stress Relief Toy for kids and adults is made of high-quality ABS plastic and steel balls,
5.1 x 5.1 in size, and made
 for long-lasting play.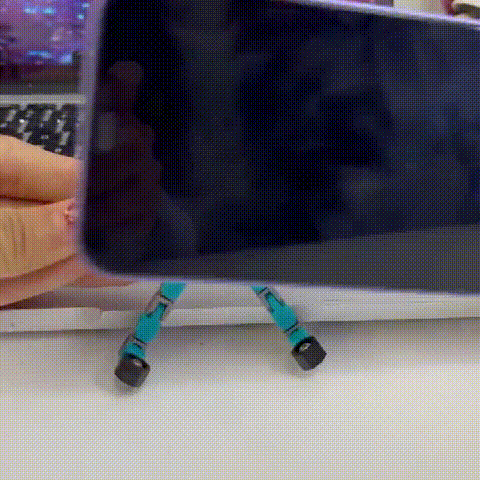 Adults and kids love it.
The spinner toy has a powerful suction cup that can be used on any smooth surface so that you can put it on the wall, window, table, or other places. The fidget toy with round edge won't hurt your hands, and it is easy to hold and deform.

Endless entertainment.
Spin the spinner. Simply hold with one hand or spin it on the desk. With practice, the metal fidget toy can be used with one finger only. To use the spinner toys on a desk, , the fidget toy will continue spinning when you keep supply power with the hand. 
.
Smooth Rotating
The fidget spinner has a high speed bearing in the center to ensure the smoothest rotation and consistency as well as to increase centripetal force and spin time. So the finger spinner can spin for several minutes.
Colors: Blue, red, yellow                                                                                        
Package includes: 1 x Gyro Transformable Fingertip Anxiety Stress Relief Toy
5 Reasons To Buy From Us.
---
Customers Also Bought