Wireless Video Temperature Baby Monitor
$ 89.95

$ 89.95

Save

$ 40.00
---
---
 SAY GOODBYE TO THE TRADITIONAL THERMOMETER  

Every mother has cradled a feverish baby in her arms in the middle of the night, wavering between giving in to the urge to rush to the emergency room and trusting her mother's instinct to care for her child at home.  But she can't make the right call if she doesn't have all the information.  This is where precaution comes in.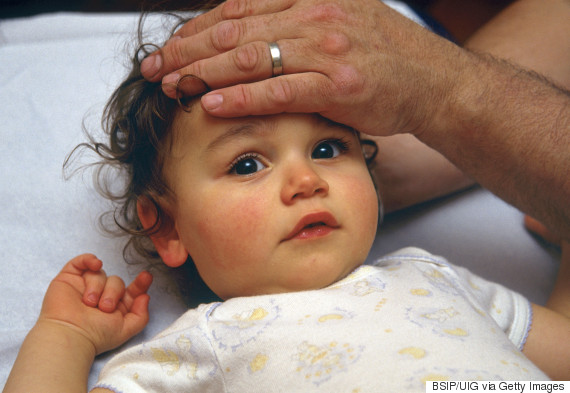 When you suspect that your baby is sick, there's no room for error.     
You need precision and accuracy to give you the assurance that you have all the information necessary to make the best decisions for your child. Purchasing a thermometer designed with babies in mind will help keep them safe and ensure you get an accurate temperature reading every time you suspect a fever.  Our Wireless Video Temperature Baby Monitor will not let you down!
Wireless Video Temperature Baby Monitor
With babies,precaution is best!
1,Hassle-Free Portable Monitoring 
 2,Two way(talk back) Two way audio between the camera and monitor, you can talk back to baby
 3,Temperature monitoring - Know your baby's room temperature all the day long without worries!
4,Built-in lullabies in the camera- may help the parent comfort the baby fall into asleep. 
5,Automatic night vision- Keep an eye on baby all night long with automatic night vision 
 6,Secure, interference free, long range digital signal 
7,High contrast 3.2″ color LCD monitor
8,Long battery life (18 hours in Vox mode) No need to charge the battery for the monitor In the whole night in Vox mode
9,Multiple languages support(English/French/Spanish/Portuguese/Italian/German/Russian)


General  Specifications
 1,Transmission Frequency: ISM 2400 2483.5 MHz 2,Transmission Power: 17dBm 3,Unobstructed Effective Range: 160ft/50m indoor/850ft/260m outdoor, line of sight 4,Spread Spectrum: AFH & TDMA 5,Modulation Mode: GFSK 6,Operating Temperature: 14 122° Fahrenheit/- 10 +50° Celsius 7.Long battery life ( Up to 20 hours in Vox mode) (English/French/Spanish/Portuguese/Italian/German/Turkey/Russian)
 1、High Quality
2、Practical In Use
3、Wide Applicability.
4、High-definition Display.
5、Durable Design
Peace of mind is precious! Order now!
Package Includes:
1/ Monitor
2/ Power Adapter
5 Reasons To Buy From Us.
---
Customers Also Bought